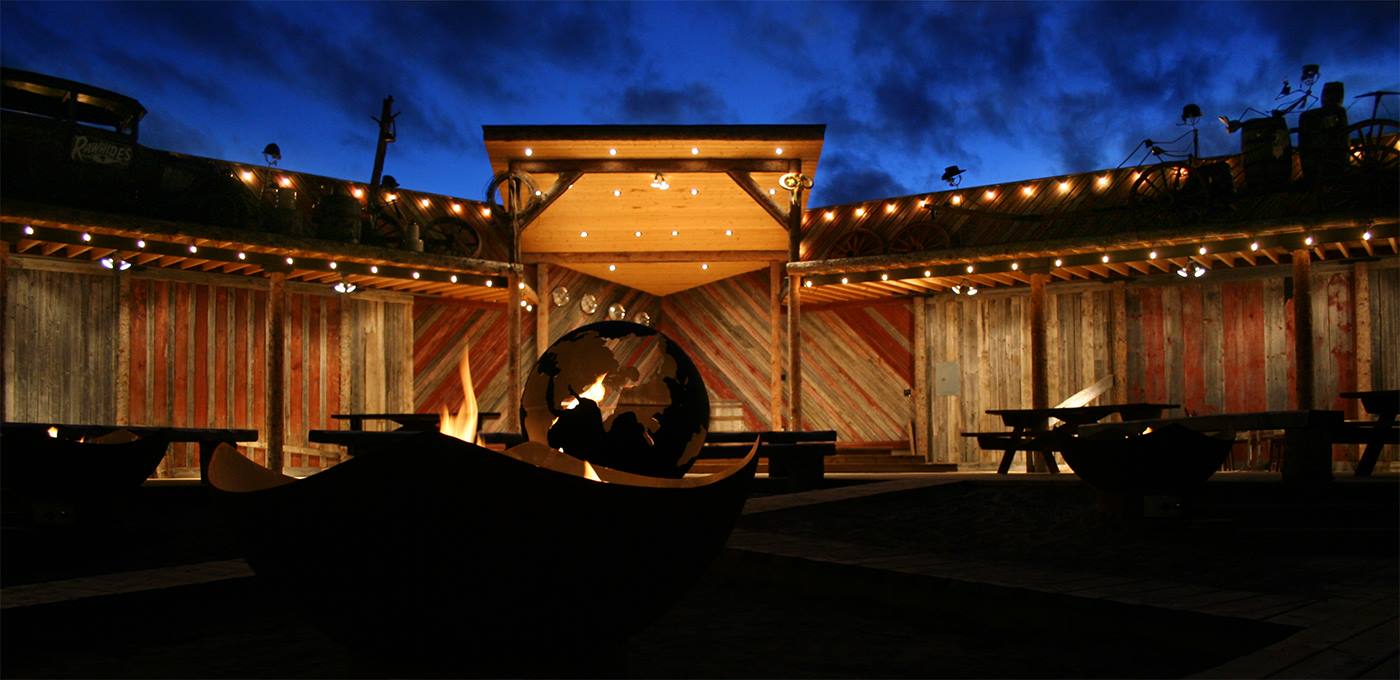 Summer Events: Save the date!
Summer is just around the corner, and Rawhides is excited to announce a lineup of incredible summer fest events that are sure to keep you entertained all season long! From music and car show to food, drink and comedy under the star events, there's something for everyone to enjoy.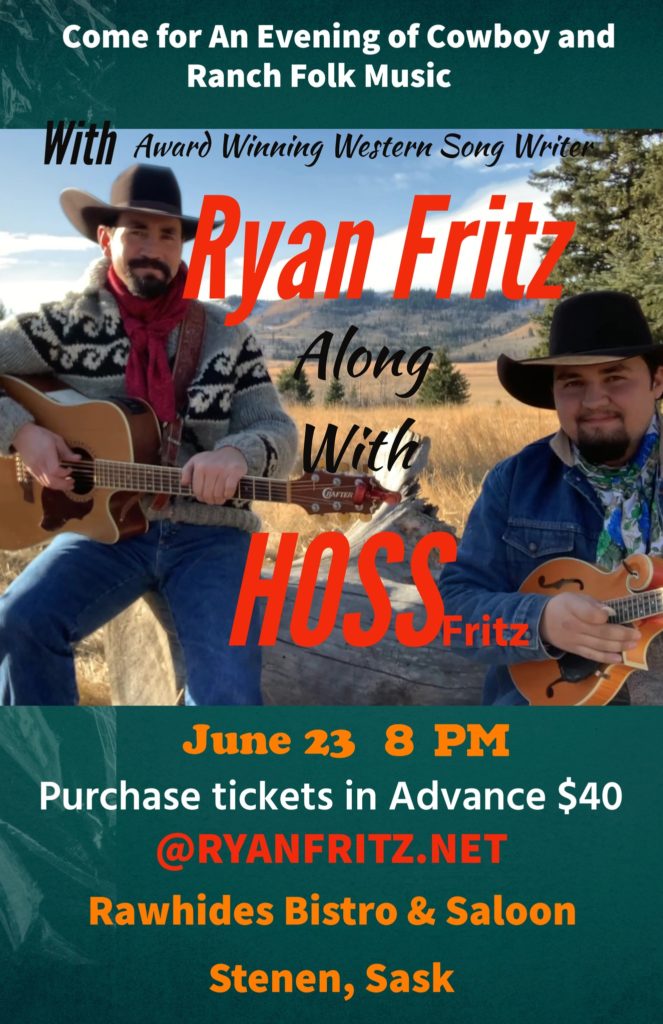 Ryan Fritz and Hoss Fritz
Rawhides Courtyard
Friday, June 23rd, 2023, | 8:00 PM
Ryan Fritz and Hoss Fritz is an authentic ranch folk music known for their soulful, heartwarming music that tells stories of life on the ranch. With their guitar and banjo, they'll play original songs as well as covers of classic country and folk tunes. These talented musicians take the stage and transport you to the wide-open spaces of the ranch. This is your chance to experience the beauty and simplicity of ranch folk music and to connect with the heart of the Western spirit. As Ryan and Hoss serenade you with their music, you'll feel like you're sitting around a campfire, surrounded by friends and family.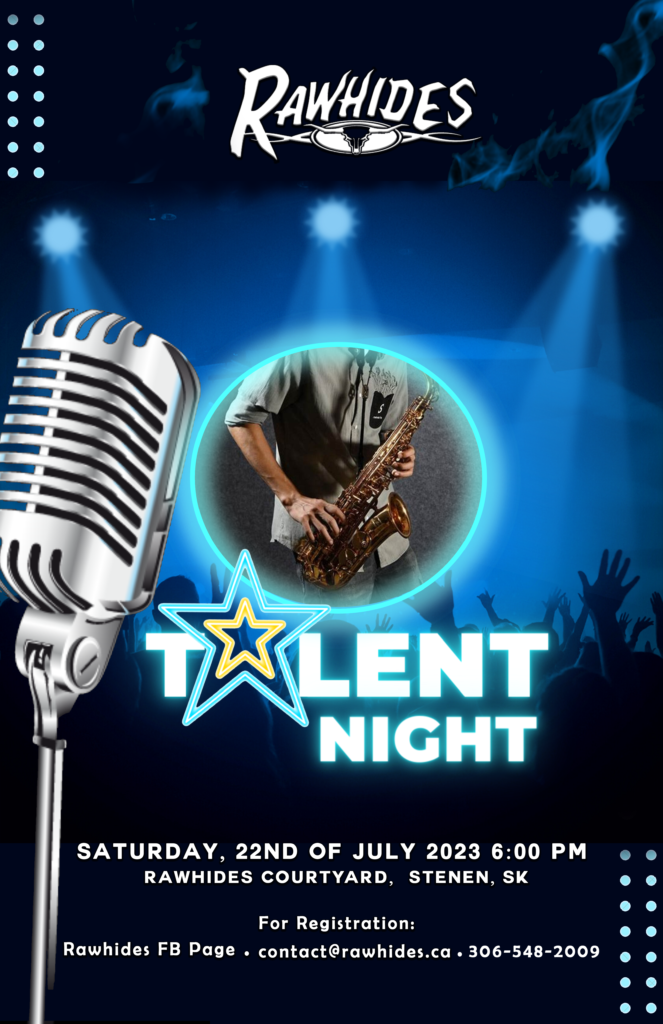 Talent Night
Rawhides Courtyard
Saturday, July 22nd, 2023, | 6:00 PM
A Rawhides talent night event is a gathering where people can showcase their skills and abilities in a variety of areas, such as singing, dancing, playing an instrument, performing stand-up comedy, or any other talent they possess. Amazing performances from local musicians, singers, and bands showcase their talents and entertain a live audience. They perform their own original music or cover of their favorite songs; this is the moment for you to shine. We'll have a panel of judges to select the night's best performers, with prizes and recognition for the winners. But the real reward is connecting with fellow music enthusiasts and gaining exposure to your talent.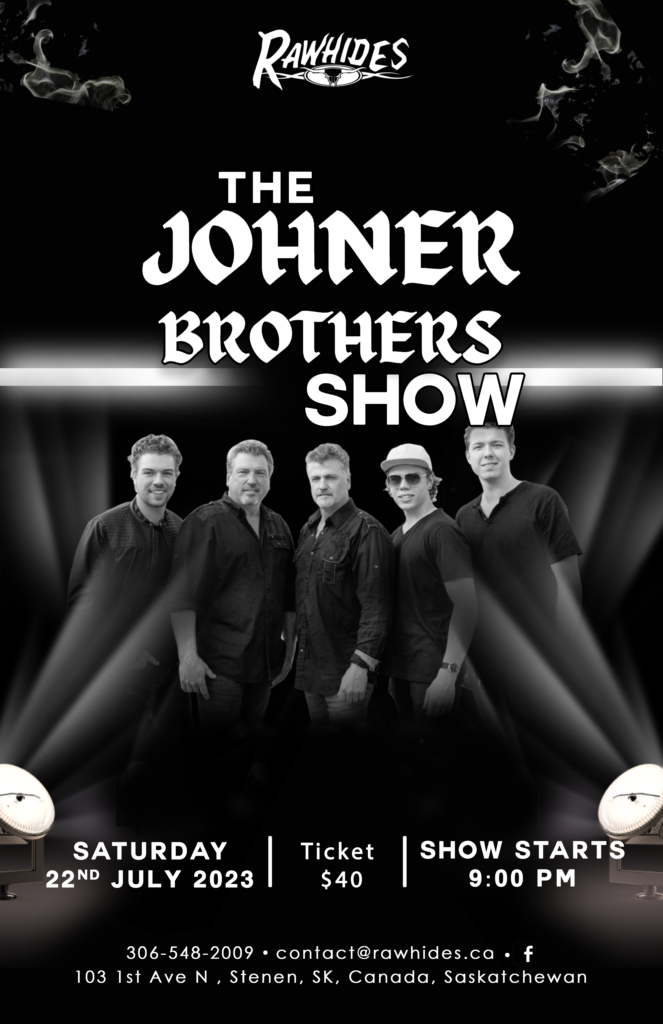 Live: The Johner Brothers
Rawhides Courtyard
Saturday, July 22nd, 2023, | 9:00 PM
The Johner Brothers are coming to town! This talented band will be performing live at Rawhides, and you won't want to miss it.
The Johner Brothers are known for their catchy tunes, heartfelt lyrics, and high-energy performances. They have been captivating audiences across the country with their unique blend of country, rock, and pop music. With their soaring harmonies and infectious melodies, the Johner Brothers are sure to get you singing and dancing along.
This is your chance to experience the Johner Brothers live and in person. They'll be performing their biggest hits, as well as some new material from their latest album. You'll also get to hear some behind-the-scenes stories about their music and career.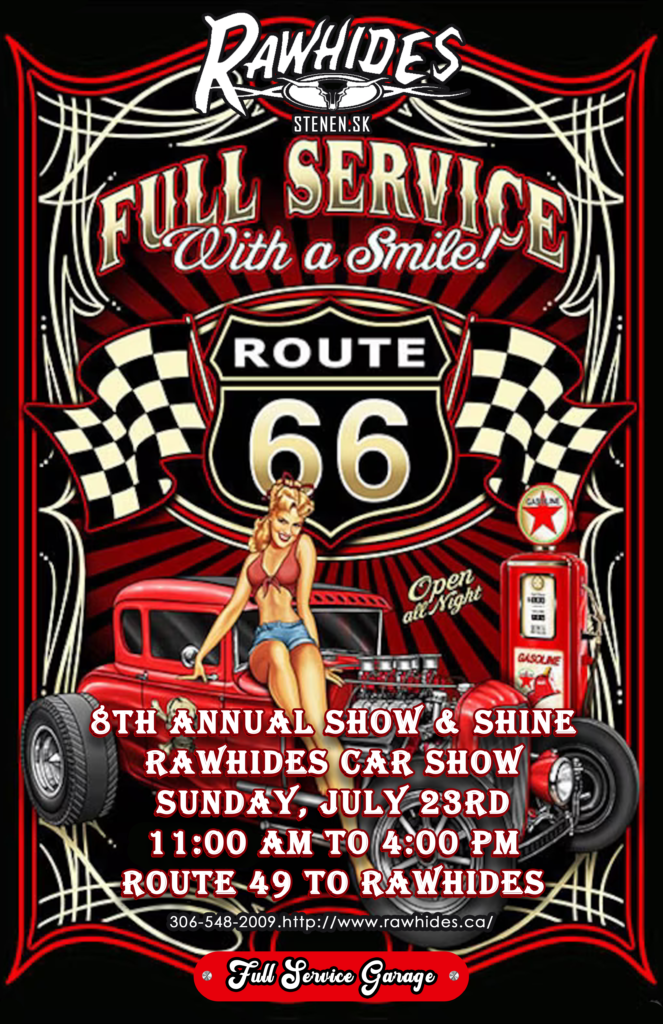 8th Annual Show and Shine Rawhides Car Show
Rawhides Campground
Sunday, July 23rd, 2023, | 11:00 PM – 4:00 PM
The 8th Annual Show and Shine Rawhides Car Show is an event that celebrates classic and custom cars, trucks, and motorcycles. It is an opportunity for car enthusiasts to come together and showcase their vehicles, as well as for the general public to admire and appreciate the beauty and craftsmanship of these machines. Rawhides Car Show promises to be a fun and exciting event for car enthusiasts and the general public alike and is a great way to appreciate the beauty and history of classic and custom vehicles. In addition to the show and shine competition, we'll have music, a variety of activities, and a lot of surprises for the whole family. You can also meet other car enthusiasts, swap stories, and get ideas for your next car project. This is your chance to showcase your prized ride, win some great prizes, and connect with other car lovers. Whether you're a seasoned car enthusiast or just enjoy admiring beautiful cars, the Annual Show and Shine event is the place to be. So, polish up your wheels, shine up your chrome, and get ready for a day of fun and excitement. We can't wait to see you at the Annual Show and Shine event!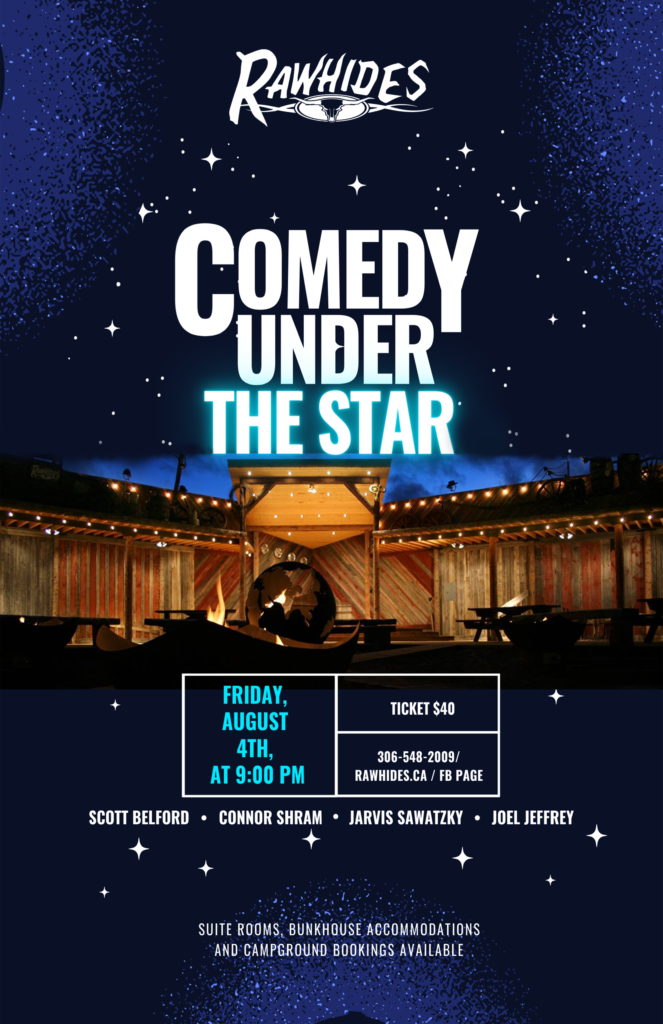 Comedy Under the Star
The Grand Patio
Friday, August 4th, 2023, | 9:00 PM
Comedy Under the Star is a live outdoor comedy show that takes place under the stars. The event brings together the best comedians in the industry featuring Scott Belford, Connor Shram, Jarvis Sawatzky, and Joel Jeffrey to perform in front of an audience in an open-air setting, creating a unique and memorable experience. You'll be able to relax under the stars, enjoy great scenery, and laugh until your sides hurt. Our lineup of comedians will have you rolling with their sharp wit, clever observations, and side-splitting jokes. They come from all over the country and have been featured on major networks, comedy festivals, and late-night shows. This is your chance to enjoy world-class comedy in a unique and unforgettable setting. Whether you're a die-hard comedy fan or just looking for a night of laughs, Comedy Under the Stars is the perfect event for you. Tickets are available now, but they're going fast. So don't miss out on this hilarious night of comedy under the stars.